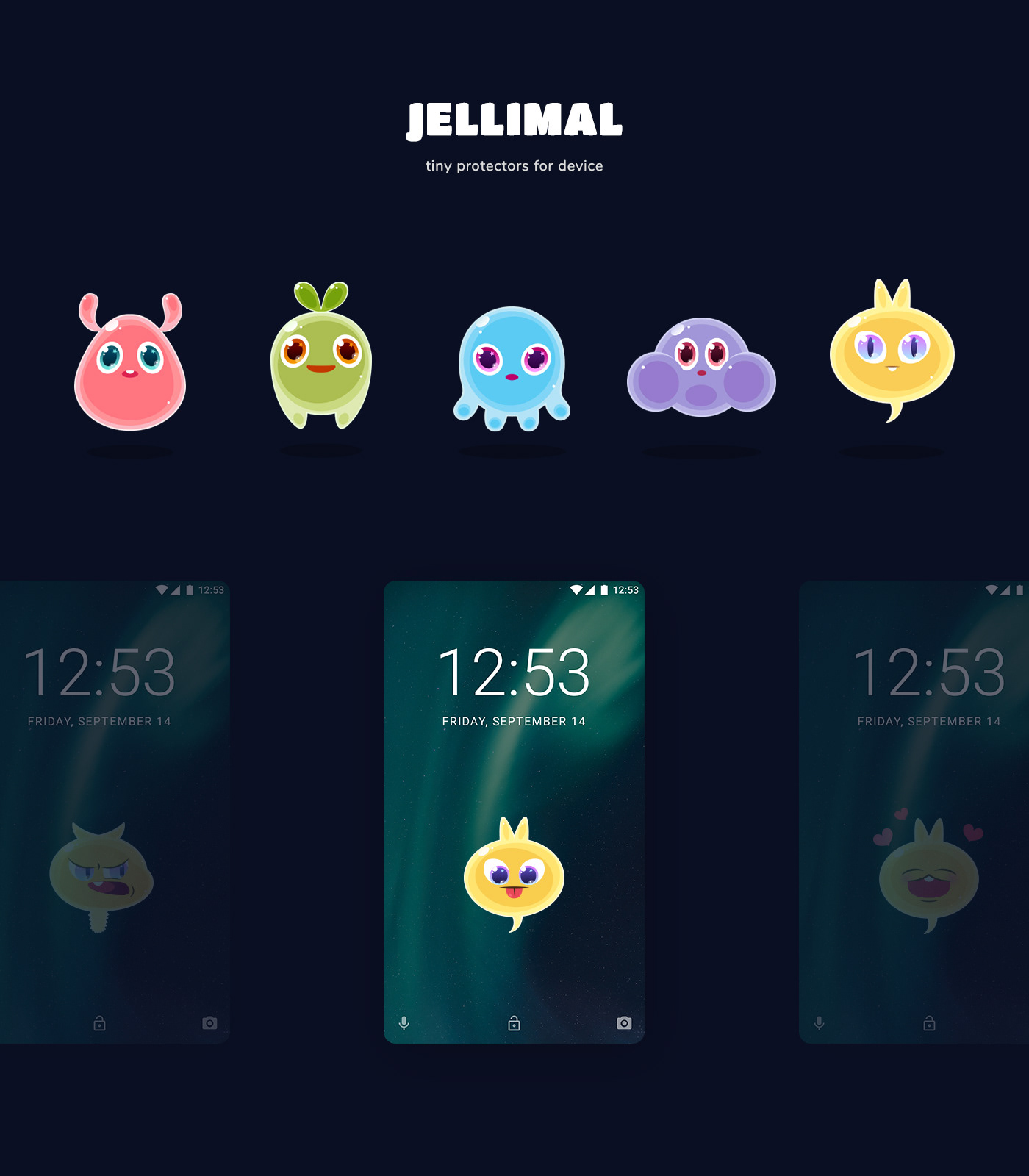 Tiny Protectors for Device
I designed these tiny friends in 2014 for a visual concept of Android lock screen app. 
Jellimal provides not only strong protection but also a fun experience. Each character has 8 actions that you can control. In order to set the lock pattern, touch this little guy in 5 actions which is rubbing, tapping, tweaking, swiping, rolling over. Then he memorizes and reacts along the sequence. It turns out the only code to unlock the device in the world.